[ Bebop II, Zev's Quarters: ]
Zev: So. What's the plan so far?
Vi: Do we have a battle strategy?
---
[ Cafeteria: ]
Wekiga:
Here's the moral and the story/From the guy who knows!
Pitou:
I fell in love/And my love still grows!
Together:
Asking any fool that she never knew,/And they'll say -
Prudence:
Keep away, from Runaround Pru!
...
*She gives Ynot a hug*
Prudence: You're back in the story too~ Yay~
*Nuzzle* *Nuzzle*
--- --- ---
[ Icy Planet: ]
*Three figures hover before the fighters*
Hishima: ... *Leads his brothers in a charge*
*Their first attack sends three fighters tumbling out of the sky*
*Wheeling around, they swoop in again*
--- --- ---
[ Desert Planet: ]
Moody River, more deadly
Than the vainest knife,
Moody River, your muddy water
Took my baby's life...
*Abruptly, the abandoned jukebox is destroyed by a swing of Ozhel's tail*
Ozhel:
GGGHHHRRRAAAAARRRRRGGGHHH!!
*Breathes a wave of flames at Ryoko*
Ryoko: Hah!! *Thrusts one hand forward, dispelling the flames with a telekinetic burst*
*Another blast of telekinesis knocks Ozhel back a bit*
Jake: Taking aim! *Locks onto Ozhel's flank* Fire!
Thunderbolt!
*Launched is a large spike of pale silver-blue*
*Piercing into Ozhel's hip, it begins to visibly spark*
Ozhel:
Gggrrrrrggghhh!!
*Whirls, preparing to attack Jake*
*He is stopped by an arrow gouging out his eye*
*Both Ryoko and Jake turn to see who it was, smiling*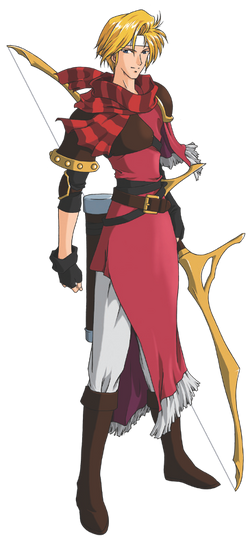 Ryoko: Good to see you, Jeorge! You showed up at an
excellent
time!
Jake: Hope you don't mind if we save the explanations 'til later?
Jeorge: Not at all. Let's focus on handling this beastly fellow for now.
Ozhel:
Ghraaarrrgh! Ghrrraaaaarrrgh!!
*Snaps jaws fiercely*
*He gets ready for another attack...*